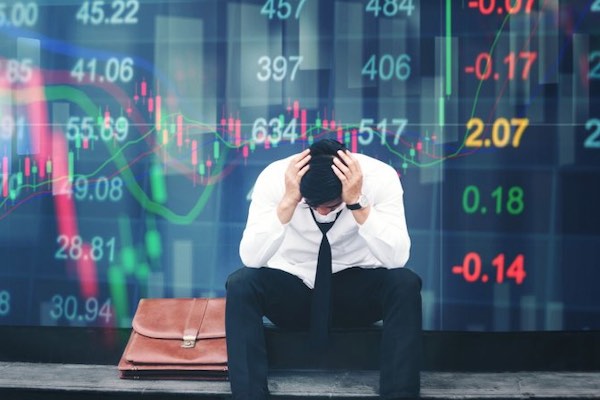 The COVID-19 is truly a global crisis.
We are full into this thing and we have got to take a deep breath and take stock of the situation.
During this crisis it is critical for businesses to communicate with your customers. Maintaining their trust and confidence during the coronavirus-crisis is critical.
1. Identify the concerns of your customers.
2. Develop messaging that assures customers what your organization has done all it can to ensure consistent delivery of products and services they need and expect.
3. Keep your customers informed daily if necessary as to what is being done.

CRITICAL POINTS
1. Let your customers know what steps your business has taken to protect them from exposure to the virus.
2. Provide resources for additional online information, and let customers know how they can get answers to their questions.
3. Stay in regular touch with your customers with updated information, including after things return to normal.
Follow the Arthur W. Page Center Principles to manage your crisis.
Tell the truth.
Let the public know what's happening with honest and good intention; provide an ethically accurate picture of the enterprise's character, values, ideals and actions.
Prove it with action.
Public perception of an enterprise is determined 90 percent by what it does and 10 percent by what it says.
Listen to stakeholders.
To serve the enterprise well, understand what the public wants and needs and advocate for engagement with all stakeholders. Keep top decision makers and other employees informed about stakeholder reaction to the enterprise's products, policies and practices. To listen effectively, engage a diverse range of stakeholders through inclusive dialogue.
Manage for tomorrow.
Anticipate public reaction and eliminate practices that create difficulties. Generate goodwill.
Conduct public relations as if the whole enterprise depends on it.
No strategy should be implemented without considering its impact on stakeholders. As a management and policymaking function, public relations should encourage the enterprise's decision making, policies and actions to consider its stakeholders' diverse range of views, values, experience, expectations and aspirations.
Realize an enterprise's true character is expressed by its people.
The strongest opinions—good or bad—about an enterprise are shaped by the words and deeds of an increasingly diverse workforce. As a result, every employee—active or retired—is involved with public relations. It is the responsibility of corporate communications to advocate for respect, diversity and inclusion in the workforce and to support each employee's capability and desire to be an honest, knowledgeable ambassador to customers, friends, shareowners and public officials.
Remain calm, patient and good-humored.
Lay the groundwork for public relations successes with consistent and reasoned attention to information and stakeholders. When a crisis arises, remember, cool heads communicate best.
About Hudson Valley Public Relations
Hudson Valley Public Relations is the thought leadership agency of the Hudson Valley. We specialize in reputation management, brand development and thought leadership.
Powered by our people, we aspire to be the most admired agency for our creativity, imagination and performance to our clients. Our success is the result of energizing and inspiring our people to think big and create great work.

Summary

Service Type
Provider Name
Hudson Valley Public Relations
,
31 Mountain Lane
,
Beacon
,
NY
-
12508
,
Telephone No.845-2027-087
Area
Description
You might never see the crisis coming. The point is every company needs to have a crisis communications plan.