What is a QR Code?

QR codes are an encoded barcode image resembling a square-like maze. QR Codes accommodate a variety of data beyond numbers:

Text
Hyperlink
Telephone number (Phone call)
SMS/MMS message
Email (Send message)
Contact entry (vCard or meCard)
Calendar entry (vCalendar)

The potential applications for marketers are exciting.  QR Codes can be integrated into all ongoing marketing campaigns.  Print ads with a QR Code can sync a smartphone to the brand's web page — play a video, apply a coupon instantly and order on demand. QR codes can drive social media engagement sending fans to the brand's Facebook Page for updates on product improvements, special events and promotions.

Once a QR barcode image is created, it can be integrated onto nearly any surface and location — newspapers, TV ads, billboards, temporary tattoos, product packaging, clothing labels, cake frosting, and more. This enables you to drive traffic, interaction, and conversion from anywhere. 2D barcodes excel at bringing non-digital media to life.

Barcode placements should always enhance the user experience. If a user could click a hyperlink, don't make them scan a code to complete the same task.  The location must be easily scan-able. Plastic frames and packaging can reflect light. Lighting can cast shadows, and hillsides and subways can kill Wi-Fi access. Consider all contextual factors that could impact the scanning experience.

QR codes can be used for nearly any function (logistics, advertising, customer service, etc.) for B2B and B2C across a variety of industries:

Best Buy uses QR codes on in-store price tags for quick access to online reviews.
Gold Digest uses Microsoft Tag in their magazine to accompany tips with interactive video.
Real estate agents use QR codes on "for sale" signs providing prospective buyers access to virtual tours.
Libraries are using 2D codes to facilitate learning via interactive scavenger hunts.

Tools to Generate and Read 2D Barcodes are Free

Tools are available for all major mobile phone handsets. To run a 2D barcode campaign you'll need to following:

2D barcode generator (Website service)
2D barcode reader (Mobile app)
[Optional" 2D barcode management/tracking tool (Website service)

Management tools are relatively inexpensive and sometimes free. Paid plans typically have a free trial with fees based on the number of scans.

2D Barcode Management & Tracking Tools:

2D Barcode Content Should Provide Special Value 

Reward the user with discounts, exclusive content, or useful tips relevant to the code's context. Consider scenarios that leverage smartphone features (email, SMS, phone call, video, map, apps, etc.) to save the user time.

For example, including a QR code on a business card that links to a meCard would be a lot easier than the user manually entering the contact record. In contrast, a QR code that links to a website homepage adds limited value.

Technology, trends, and tools for 2D barcodes are rapidly changing.  Consult an expert to ensure  your campaigns are optimized and that implementation is set up for success.  Seek out a media strategist who can assess your web analytics to  learn about your audience visiting your site. Determine what mobile devices your target is utilizing, what markets present opp0ortuntiies for increased revenue.  Subscribe to "QR Code News & Mobile Trends" for the latest news and case studies.
Just because you know it's' a QR code, it doesn't mean the reader knows what it is. The campaign should tell the reader what to do, such as "Scan this". Many QR codes provide no indication of what will happen if a person scans the code. Give your user an incentive to scan the barcode.  Couponing, a chance to win a really neat prize, updates on exclusive offering, and much more.
Provide a meaningful call to action. If a consumer is standing in front of a product in a store, he or she may consider scanning a code to get more information at the point of decision. However, a person reading an article or browsing through a catalog needs a reason to scan a code. QR codes are more effective if you tell the reader why scanning the code is valuable. There are many types of calls to action, such as: "Scan here to buy now." or "Scan to download our new iPad app" or "Scan for a recipe". In my opinion, "Scan for more information" adds little value, but it's better than no call to action.
Connect with your prospects and customers with QR codes with market strategies that will engage and move your base to action.
Source:
http://searchenginewatch.com/article/2066777/Top-14-Things-Marketers-Need-to-Know-About-QR-Codes
http://www.forbes.com/sites/maribellopez/2012/08/07/avoiding-mobile-marketing-mistakes-bad-qr-codes/
Summary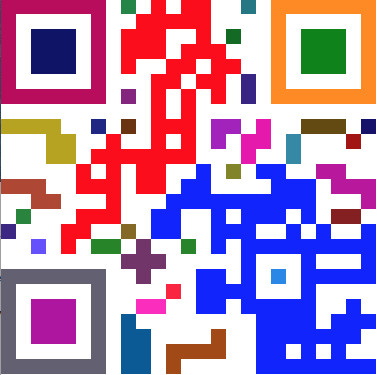 Article Name
Mobile Marketing with QR Codes
Description
Connect with your prospects and customers with QR codes with market strategies that will engage and move your base to action.
Author
Andrew Ciccone, @HVPRmedia
Publisher Name
Hudson Valley Public Relations
Publisher Logo