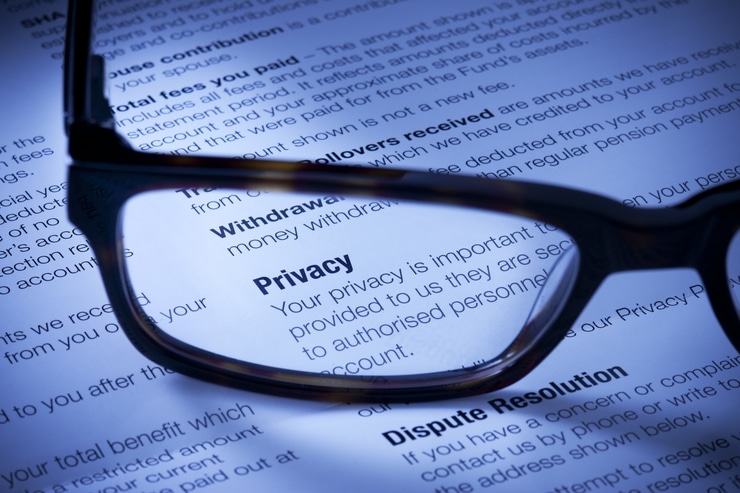 "Privacy is dead, deal with it," – Sun MicroSystems CEO Scott McNealy
Privacy and data protection laws emphasize the responsibility of organizations to collect, use, retain and disclose personal information in a confidential manner. Collaborative networks encourage individuals to publish granular data about themselves, upload photos, provide details on friends and family for public consumption.
The internet illuminates and at the same time blurs the boundaries between transparency and privacy. For now the public has an insatiable appetite to share personal data with friends and marketers alike. Online shopping is on the rise, e-commerce enables marketers to capture data of our buying and behavioral trends. Database technology captures and collates your personal habits and values, then targets you for a quick sale.
How much transparency are we comfortable providing at the expense of our privacy or being censored? With transparency there must be accountability. Equal accountability, for those who monitor or lives. All must be held to a standard that is transparent.
We now have unprecedented access to information about corporate behavior, operations, and performance. The upshot of this is that businesses are now more accountable, the bar has been raised. Corporate social responsibility now accounts for a significant percentage of an organizations marketing efforts. Consumers now choose products and services that support a societal cause. CSR builds trust and credibility, and that's good for the company's bottom line.
Privacy policies must always respect and protect our privacy:
Personal information must be treated in a manner that is fair and worthy of that trust.
Clear information must be disclosed on how your personal information is used. Transparency must provide details about what information is collected, what is done with it, with whom it is shared, and who you can contact if there are any concerns.
Policies and procedures must be provided as to how your information is being protected and the steps that are to be taken should your data be compromised.
The organization must comply with all applicable data protection laws and regulations and co-operate with data protection authorities. In the absence of data protection legislation, the company will act in accordance with generally accepted principles governing data protection.
Every company must have a privacy policy.
It will become increasingly more difficult to strike a balance between an open and free marketplace while protecting our privacy. It truly is a bold and brave new world, don't comprise your privacy.
Sources
Tapscott, D. (July 12, 2010). Why Transparency and Privacy Should Go Hand in Hand. Huffington Post retrieved on 1/22/2015 from http://www.huffingtonpost.com/don-tapscott/why-transparency-and-priv_b_643221.html.
Meeks, B. N. (December 8, 2000). Is privacy possible in the digital age? If it isn't dead, then it's hanging on by a thread. MSNBC retrieved on 1/22/2015 from http://www.nbcnews.com/id/3078854/t/privacy-possible-digital-age/#.VMFg3CvF-So.
Summary

Service Type
Provider Name
Hudson Valley Public Relations
,
31 Mountain Lane
,
Beacon
,
NY
-
12508
,
Telephone No.845-202-7087
Area
Description
Full access to your personal data is problematic. No one should ever have "Full account access" privilege to any of your data. Never expose yourself or your business and family to unnecessary risk. Understand how and when to respond when an problem arises.