Optimize connections. Build reputations.
Take control of your brand before the crowd does.  Don't react, respond.  The essential elements of an effective online reputation management program are detailed below:
Research & Planning
Identifying issues, key players, potential responses and content that is critical to your stakeholders.
Communications Strategy
What to say, when to say it and when to keep quiet starts with a sound plan.  The art is being able to read the pulse and then effectively manage the chaos.
Bloggers include reporters and authorities in many fields of study, don't underestimate their credibility influence with the press and consumers.  Plan for engaging with the crowd (newsgroups, forums, wikis) and take control of the situation. Link back to the organization's press release, blogs and/or website.  
Tactics
Google AdWords (pay-per-click programs) help to get your organization's message out there. 

Optimized press releases may take days to rank in relevant search results, but get them out there all the same.

Text ads are virtually instantaneous and provide total control over placement (by keyword) and message. This is an affordable, fast method of targeting messaging.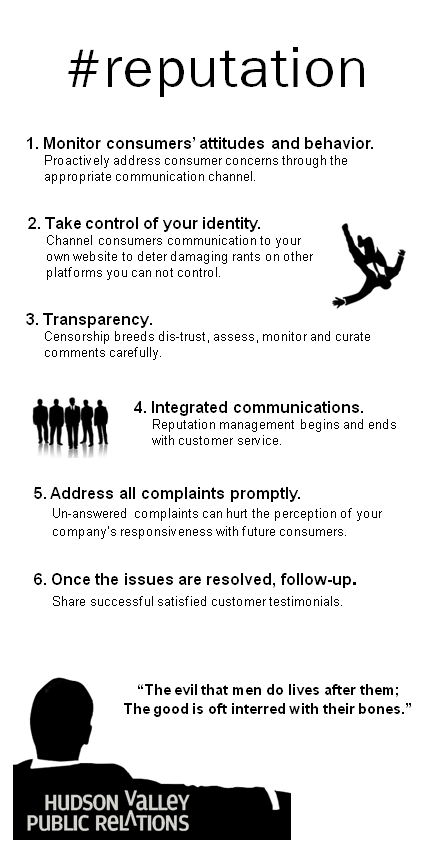 Metrics
Apply the following base tracking criteria to monitor your brand: 
Unique visitors to relevant content in the News Room.

Page views of relevant content, including press releases and FAQs.

Inquiries originating from (contact forms, emails, phone calls, etc.).

Visibility of relevant content for targeted phrases in search engines.

New email signups or RSS feeds.

Quality and quantity of coverage in online publications.

Quality and quantity of mentions in blogs, forums and newsgroups.

Visibility of related coverage in search engines.

Quantity and quality of referring URLs (inbound links) to site or News Room content.

Text ad performance (cost-per-click, click-through-rate, etc.).

Quality and quantity of feedback from all shareholders involved both on and off line. 
Businesses should place more emphasis on the destination pages that they want customers to see. The best SEO in the world is useless if it directs people to low-quality content. The tradition of SEO is founded on backlinks and citations but the newer trend focuses on links within context to weed out spam. Hudson Valley Public Relations is one of the top thought leadership agencies in New York. 
SOURCES
Anvil Media, Search Engine Marketing / Online Reputation Management.
Cheryl Conner. Forbes. April 28, 2013. Reputation Management: when your business is disparaged online. 
Summary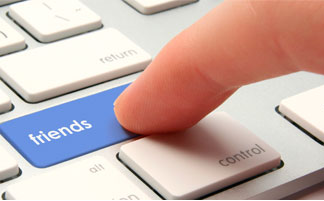 Article Name
Optimizing connections. Building reputations.
Description
Optimize Connections. Build Reputations. Essential elements of an effective online reputation management plan begin with taking control of your brand.
Author
Publisher Name
Hudson Valley Public Relations
Publisher Logo