How To Use Periscope to Help with Your Events

By Chris Largent, Marist College Intern
What is Periscope?
Periscope is a live streaming service app that came about in 2014. It was created by two people, Kayvon Beykpour and Joe Bernstein, who were inspired while traveling abroad in Istanbul. This app, accessible on both Android and iOS, was bought up by Twitter in 2015 before going public. This merger gives users of the app an option to tweet out the Live Stream that they created on the app itself, with options of public and private settings. The app itself allows for a lot of customization of the video the "scoper" puts out. This service allows a lot of for ample amounts of creativity while essentially inventing "the closest thing to teleportation" (Periscope, 2015).
So what can you do with Periscope?
Of course it is beyond important to get a high admittance to any event you hold. The more people the better! But what about those people that cannot make it but had a strong desire to go? Even though you had great promotional tactics you may not have reached everyone you could have. You can use Periscope in two ways to amp awareness of your event.
1. Assign your event staff to cover the event as it happens. Before the event encourage your audience and those who will be attending your event to follow this person either on Twitter or using the app itself. That way those who cannot make it to the event can virtually attend. As Periscope says on their website, "A picture may be worth a thousand words, but live video can take you someplace and show you around."
2. Encourage your audience and attendants to use Periscope while they are at the event. This will get them more involved and give your event a lot of social media steam. Consider giving out awards to the person with the most "hearts" they receive for their Periscope videos and the "scoper" with the most creative video.
Periscope can be a useful tool for promoting your event before, during and after it takes place. Attendees can recap their visit and those who could not attend can see what it was all about (see also events marketing guide).
To learn more about event management and Periscope go to our website: hudsonvalleypublicrelations.com or give us a call at: 845.202.7087
Sources:
Periscope Website. (2015). Retrieved from: https://www.periscope.tv/about
Summary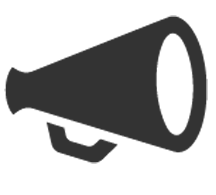 Service Type
Events Marketing & Promotion
Provider Name
Hudson Valley Public Relations
,
31 Mountain Lane
,
Beacon
,
NY
-
12508
,
Telephone No.845-202-7087
Area
Description
Earning trust and building a good reputation are good ways to grow a customer base and maintain loyalty. Customers that come to events can learn just what your business is all about and how you stand out from the crowd.