Cross Promotions Builds Brands New Business
Cross Promotions Builds Brands New Business
Special to Hudson Valley Public Relations by Frank Morello, Intern Marist College
When brand managers find themselves with a stagnant product or service they will oftentimes turn to cross promotion to breathe new life into their brand. Cross promotion (aka marketing cooperative, alliance, partnership, etc.) is a marketing tool in which one product or service is promoted in conjunction with a different, but oftentimes similar, product or service.
Market promotions are either done between two separate companies, or within one company that has varying brands and products. The idea is that the combined benefits of cross promoting two brands drives incremental business for both. Often brands reach a plateau and need a need to consider new ways to gain market share.
A brand that is suffering from fierce competition in the category may find new life by paring their brand with a new market niche. When combining two brands you also combine their markets, oftentimes introducing the product to a completely new set of potential buyers. Sometimes there is market overlap. The potential for increased sales must out weigh any potential cannibalization of existing customers. 
Successfully cross promotions gains entry into previously untapped or impenetrable markets due to costly barriers to entry. The marketing expenditures alone make the venture worthwhile in many cases.  Cross promotion affords brands new market penetration, without having the inherent permanence of a merger. If the cross promotion fails, or does not yield the results you expect, it can simply end.
Other Benefits of Cross Promotion
Lower marketing costs for both companies, as the funding is coming from two rather than one.
Access to new distribution points, retailers, suppliers and re-sellers.
The ability to look at your business/market in a new light, potentially bring back ideas and strategy to strengthen your own brand.
Good faith between two companies/competitors.
Apple and Nike successfully cross promoted their Nike+iPod campaign. Before fitness bands and activity trackers were all the craze as they are now. Apple and Nike teamed up to combine their brands and products and create one of the very first mainstream activity trackers: The Nike+iPod Sports Kit.
The cross promotion was a massive hit, benefiting both companies greatly in the end. Nike did what it did best: Creating a sports shoe that enhances its customer's lifestyle.  While Apple did what it does best: Creating an innovative new use for its software that worked seamlessly with its massively popular mobile products. The partnership created a wonderful combination of what both brand loyal consumers love about both brands.
More Examples of Successful Cross Promotion Campaigns
Mountain Dew (PepsiCo), Doritos (PepsiCo), Xbox (Microsoft) and Call of Duty (Activision) all combined forces to promote a cross branded Call of Duty Video game.
Doritos (PepsiCo) and Taco Bell (Yum Brands) came together to create the highly successful line of Doritos Locos Tacos.
The Lego Group and Warner Brothers Studios came together to create the highly successful Lego Movie in 2014.
Solid Snake (Konami), Sonic the Hedgehog (Sega) and Pacman (Namco) all appear in the Nintendo created and published video game series Super Smash Bros.
HP and Apple worked together to create the 1st Generation iPod MP3 player
Cross promotion is mainly about opening your brand to an entirely new market and a great opportunity to have your brand perceived in an entirely new way. Brand become passé and need to find creative ways to breathe new life into the brand.
To learn more about cross promotions give us a call at 845.202.7087 or visit our website at www.hudsonvalleypublicrelations.com.
References
Norman, Andrew Tyler. Cross-Promotion In Marketing. The University of Arizona, ProQuest, UMI Dissertations Publishing, 2000. 9965885.
Sempora Consulting, Noshokaty, Döring & Thun: Two of three marketing co-operations fail, Handelsblatt, 14 June 2007
"Polar and Nike Introduce Heart Rate Training to Millions of Nike+ Runners — Beaverton, Ore., June 7 PRNewswire". Oregon: Prnewswire. com. Retrieved March 2nd 2015.
Bashford, Suzy. "How to Avoid Crossed Wires with Cross-Promotion." Marketing Dec 01 2010: 32-3. ProQuest. Web. Retrieved March 2nd 2015.
Summary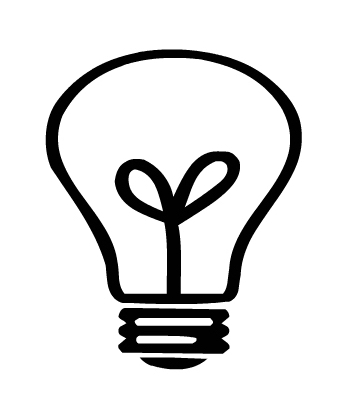 Service Type
Provider Name
Hudson Valley Public Relations
,
31 Mountain Lane
,
Beacon
,
NY
–
12508
,
Telephone No.845-202-7087
Area
Description
Branding is what the consumer sees and feels when they hear your product or service. It is how they use the product, what it means to them, why they love it. It's how you speak to your consumers, that makes them feel connected. Your voice must echo your identity through the conveyance of attributes, values, purpose, strengths, and passions.