Our Services
A little about what we do. Branding
Branding is the emotional and psychological relationship created between you and your customers. It is the glue that holds your products, content and services together and what ultimately distinguishes you from the competition. Content
We create killer content, graphics and videos to deliver targeted campaigns that generate high awareness and increase market share. Content market campaigns are developed to create and place relevant, informative content that engages consumers in conversation. Reputation
Our team constantly monitors, measures and improves your brand's reputation. We manage your brand, reaching critical stakeholders to improve your profitability today, and down the road.

The Oxford English Dictionary defines clickbait as: "content whose main purpose is to attract attention and encourage visitors to click on a link to a particular web page."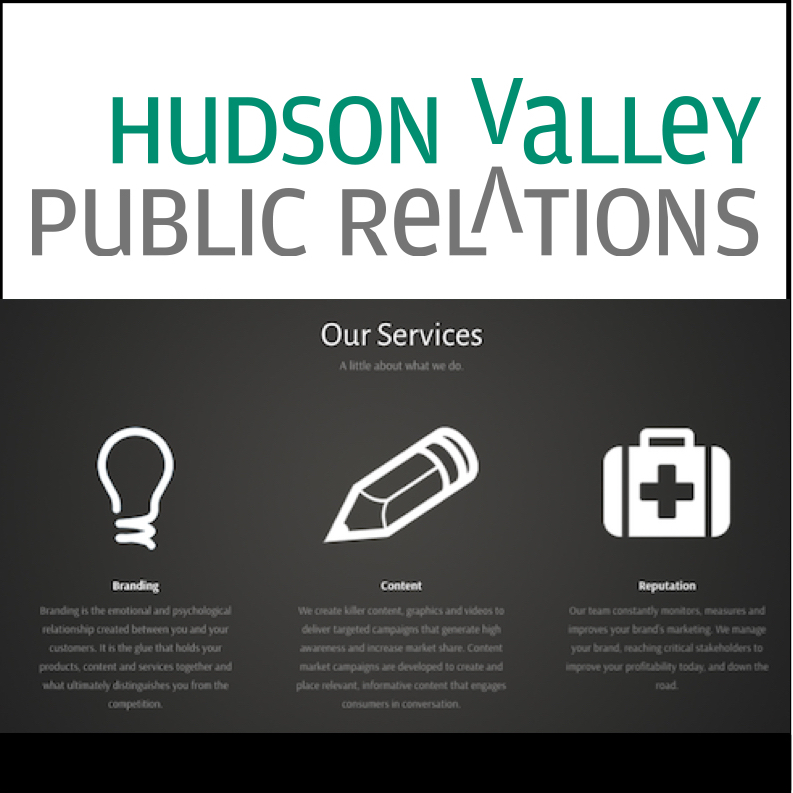 The new website design offers quick and easy access to essential information and features a more comprehensive understanding of the company's innovative services.
Hudson Valley Public Relations is the leading content marketing agency in the Hudson Valley
---
OUR HAPPY CLIENTS