Social Media's Impact on the 2016 Presidential Election
Impact of Social Media on the 2016 Presidential Election
Presidential campaigns are all about publicity, publicity, publicity.  The presidential race seems like a scramble to see who can get the most donors, volunteers, and most importantly, votes.  Raising all this money is no easy task and each candidate must creatively leverage the tech available to reach as many American voters as possible.
The 2016 presidential election is known to many as the social media election.  Although 2008 was known as the "Facebook election," each following election has increased interconnectivity on all platforms, allowing for more diverse ways of reaching followers on social media.  Social media campaigning has proven itself useful in many ways over traditional media methods.  Let's take a look at a few advantages of social media when compared to traditional media.
> Direct communication with followers – Every candidate has something negative to say about the media.  Whether it be skewing a candidate's message or bringing up a sensitive topic, the media can make or break your campaign.  The great advantage of social media is it is the closest you can get to one-on-one conversations with Americans all over the country.  It is the most direct method of talking with your followers because you can do so with no filters – no media.
> Cross promoting social platforms – Twitter, YouTube, Facebook, Email lists, Periscope, websites etc.  Every platform has its benefits over the rest.  Cross promoting your own material on social media takes your twitter followers to your YouTube page, which links to your Facebook page, which takes them to your website, which gives them email subscription options and links to other social platforms.  The opportunities here are endless and are more powerful as a whole when done right.  The best presidential candidates make this cross-connection seamless for their followers.
> Inexpensive/High ROI – What can possibly be better than free publicity?  Millions are spent on traditional media campaigns, they are far from cheap.  A social media account requires an email and a password. No charge.   Social media does give you the option to pay for promoted material, however this will still result in a considerably less amount of money spent.  Consider a media campaign to run a radio spot for 4 weeks.  For a reputable station you'll likely to spend around ten-thousand dollars for an impactful campaign reaching several hundred-thousand people.  However, with Facebook you can reach a hundred-thousand targeted people nationwide for around a thousand dollars.
> Millennials – Social media is dominated by a younger audience.  The young voter has been a hard-to-reach target with considerably low voting turnout.  Social media has been used by politicians to appeal to the younger voter.
This graph taken from a study on younger voters in the United States shows that the younger vote (18-29) has a lower voting rate than any other age range in the United States.
What platforms are being used and how?
As many already know, social media comes in different forms. Facebook, Twitter and YouTube being the most used by current candidates are arguably the most effective at reaching the most amount of people.
> Facebook – Facebook is one of the largest social networks. No other channel on the web reaches as many people as Facebook does. Allowing politicians to target posts to specific areas and demographics has proven Facebook to be a giant in social media campaigning. Picture and video support as well a seemingly unlimited character count give the candidates a great medium to transmit their message.
> Twitter – Unlike Facebook, Twitter is very fast-paced. A user's feed can quickly get flooded with tweets, so high frequency and a consistent message is key. Hashtags are one of the most effective tools on Twitter, allowing politicians to create viral conversations with like-minded users. Democratic candidate, Bernie Sanders started a trending hashtag called #DebateWithBernie where people were able to follow Sanders on issues throughout the Democratic Debate. Another popular move was Trump's live coverage of the Democratic Debate, cleverly using the debate to shine the light on him and his counterpoints. There are lots of benefits to reap when correctly using Twitter, GOP candidate Ben Carson gained 100k followers on the night of the first GOP election.
> YouTube – Cruz and Hilary announcing their presidential campaign on YouTube set the platform as a major medium for the presidential race. YouTube has been used by political candidates to post their speeches, rallies, and campaign ads. An intelligent move, allowing busy people who can't watch speeches live to view them at their own leisure. Expressing ideas through video can help the audience understand difficult concepts, breaking them down to simpler messages. If a picture is worth a thousand words, a video is worth a million.
> Others – Old methods and new methods have been prevalent throughout the race. Email campaigns have still proved to be a great retention technique, reminding subscribers of issues or events important to the candidate. However, some new methods have taken the spotlight, specifically Periscope and Meerkat. These apps allows a candidate to broadcast a live video through the perspective of the candidate giving followers a behind-the-scenes feel when watching the broadcast.
The graph above shows the activity on each platform since they both started earlier this year. Periscope has seen a bigger impact during big boxing matches and its Android release, quickly leaving Meerkat in the dust and rising as the broadcast leader.
Impact of the election on social media
Although it may seem clear that social media is impacting the presidential campaign, the campaign has had its impacts on social media as well. The huge surge of people following the candidates have each platform coming up with ideas to leverage all these active users. Facebook has always offered very appealing ad distribution, reaching over 2 million advertisers earlier this year. Twitter has also greatly increased their advertising options to keep up, expanding to over 200 countries and territories and reaching 100,000 active advertisers. It is no question why the ad buying is increasing, among many impactful events, most of them lead back to the presidential race whose top four candidates have over 12 million followers in total. The rise of new apps and the strengthening of incumbents are evident. With a year left until the election, there are countless possibilities and changes we may see on the social media spectrum. Changes that ultimately give us, the users, the invaluable benefits.
To learn more about the impact of social media, visit http://hudsonvalleymedia.com or give us a call at 845.202.7087.
Special to Hudson Valley Public Relations, Dan Agudelo Content Marketing Manager HVPR
—–
Sources:
http://www.usnews. com/opinion/articles/2008/11/19/barack-obama-and-the-facebook-election
https://www.facebook .com/business/news/two-million-advertisers
https://blog.twitter. com/2015/twitter-ads-are-now-available-in-over-200-countries-and-territories
File, Thom. 2013. "Young-Adult Voting: An Analysis of Presidential Elections, 1964–2012." Current Population Survey Reports, P20-572. U.S. Census Bureau, Washington, DC. <http://www.census. gov/prod/2014pubs/p20-573.pdf>
Summary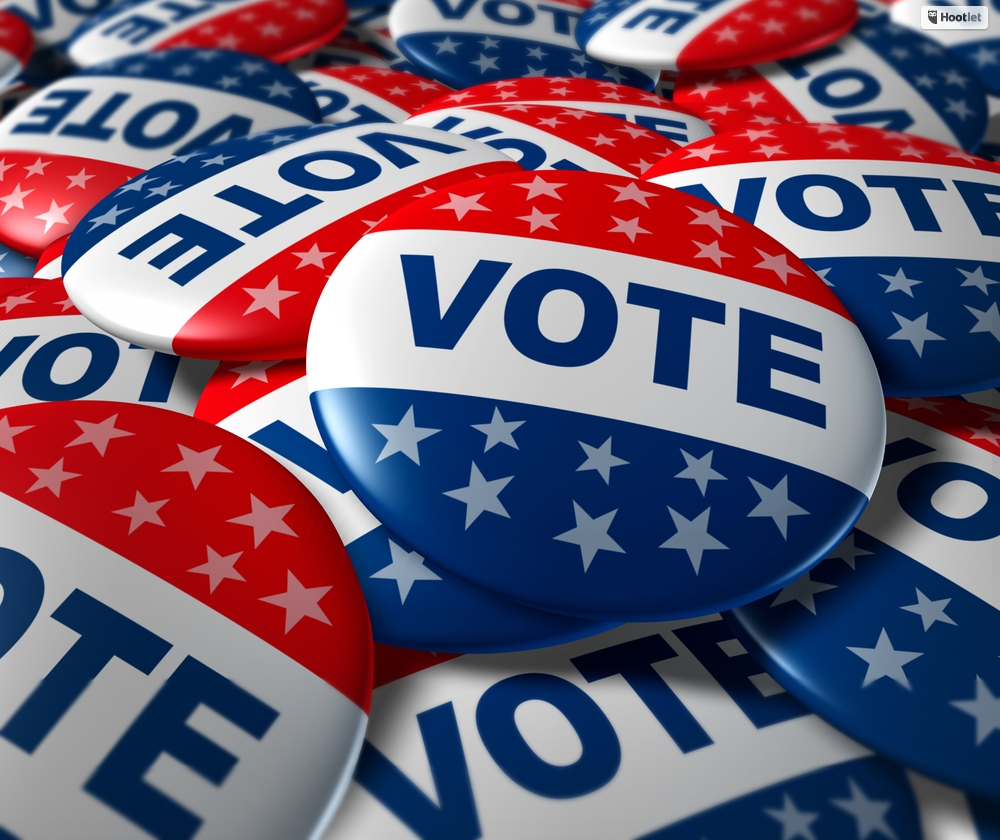 Article Name
Social Media's Impact on the 2016 Presidential Election
Description
Allowing politicians to target posts to specific areas and demographics has proven Facebook to be a giant in social media campaigning. Picture and video support as well a seemingly unlimited character count give the candidates a great medium to transmit their message.
Author
Publisher Name
Hudson Valley Public Relations
Publisher Logo