Client: On Balance Search Consultants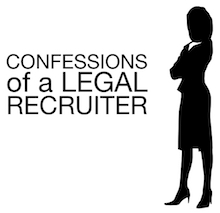 Project: Storytelling / Content Marketing
Hudson Valley Public Relations developed a series of stories entitled "Confessions of a Legal Recruiter". The articles have appeared in such prominent publications such as Above The Law and soon to be published in The New York State Bar Association. Content development focuses on attracting senior partners who are looking to make the lateral move to another law firm. Titles include: Reputation is Everything, Don't Lie to Me, The Glass Ceiling is Just a Reflection.
The social media strategy placed On Balance Search Consultants articles within the context of the conversation across the major social channels including: LinkedIn, Twitter, StumbleUpon, Reddit and many more. The strategy to capture new leads includes an opt-in to the newsletter and a site questionnaire to vet out candidates to place in the top law firms. ​​​​​​​
Confessions of a Legal Recruiter: Don't Lie to Me ran in Above the Law, this article generated 9,412 page views which was 3x higher than average for this publication. To read the full article click here.