Client: Advanced Podiatry Associates of the Hudson Valley LLP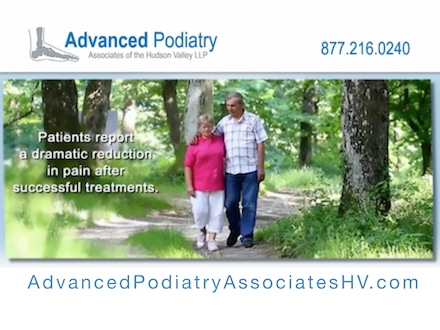 Project: Create a New Brand Identity
Hudson Valley Public Relations successfully created a new brand identity for Advanced Podiatry Associates of the Hudson Valley, a health care provider. The new brand image is now modern and progressive to communicate and differentiate the advanced technology and procedures of the health care practice. The clean, fresh new look and colors give the brand an approachable, friendly, forward thinking feeling of best in class for health care that they can see.
A fully integrated advertising campaign was developed effectively communicating a new FDA cleared treatment and procedure to treat neuropathic foot pain. Images, illustrations and photography selected for this campaign did not utilize any images that were considered graphically disturbing or offensive. Subjects selected were simply every-day-people. All the graphics and imagery in this integrated market plan speak with one voice and the copy was written in an easy to read and comprehend — engaging style.
The creative brand strategy of this campaign shows people enjoying life, "pain free".  A letterbox format was chosen to continuously provide the health care provider's name, logo, and phone number in the header and the web address in the footer throughout the spot. The commercial ran on early morning, daytime and on prime time cable television.
A Cable TV campaign was integrated with print advertising as well as content marketing, increasing the campaigns overall reach, generating high levels of awareness.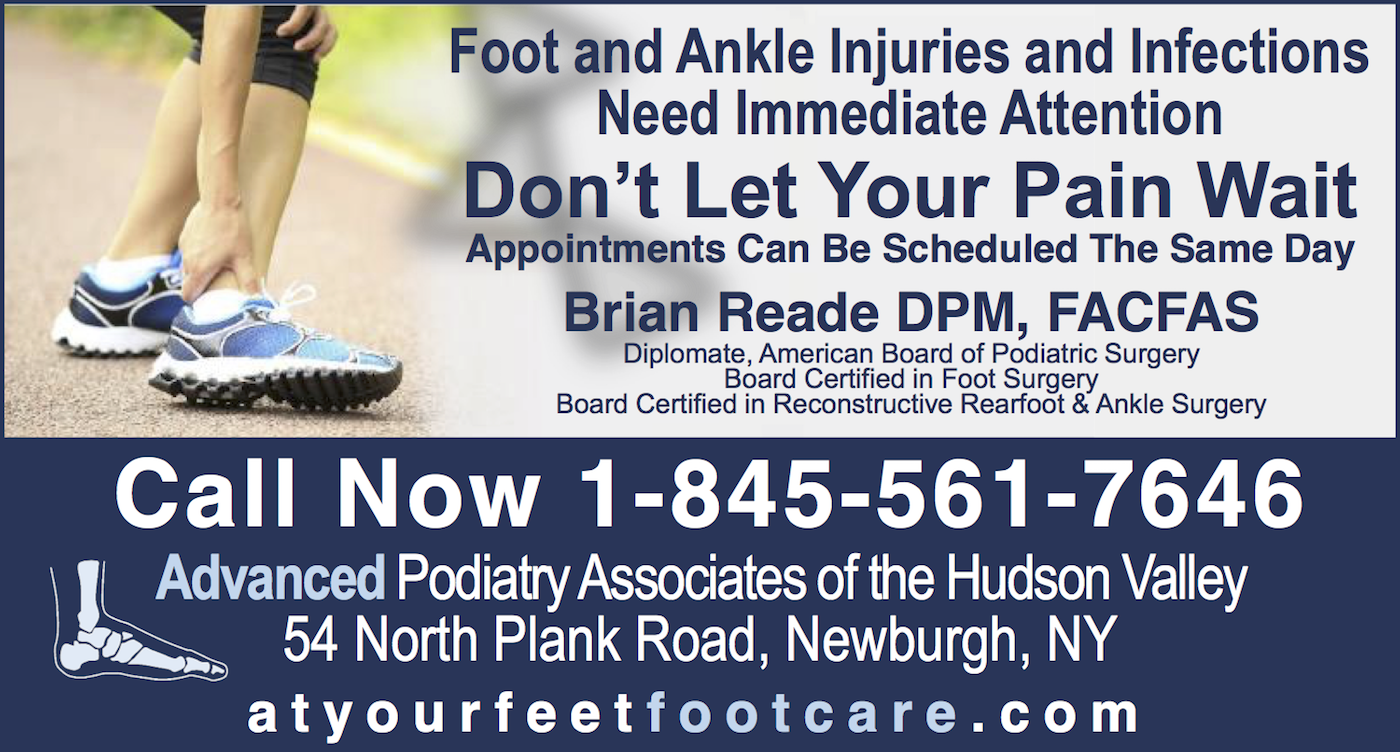 Social media engagement tactics established relationships with other health care providers to gain additional referrals for Advanced Podiatry Associates' practice across many social media platforms further extending the campaign's reach.​​​​​​​
The message print ad campaign "Don't let your pain wait" successfully lured more patients to the practice who would have otherwise gone to the emergency room to seek medical attention.
This profitable strategy offers a low-cost environment for patients in Advanced Podiatry Associates' market where urgent care is undeserved. The practice gained additional market share from their competition.