Grow Your Business on Facebook with Engagement Tactics
Use engagement tactics to build business relationships and expand reach and impact.
By Amber Smith, Marist College Intern
Facebook wavers between the #2 or #3 search engine behind Google. This platform also acts as a prime forum for businesses to engage with consumers.  It is imperative that you consistently employ engagement tactics to keep your business Facebook page current, relevant and informative.
Follow the rules of engagement that will optimize your content, generate high levels of reach and tactics to grow your business.
The first rule for sharing content on Facebook is to understand content's relevancy, urgency, and importance. All content you post should be evergreen. This means that anything you post should be relevant for at least 6-12 months.
All content needs to originate from your primary business page and link back to this page. Always share your business blog posts onto social platforms such as Facebook to amplify and optimize your message online. Curate and manage your Facebook Business Page with the latest information concerning your company.
Frequency of posts is critical to consider. If you don't have something important to say: don't say it. Simply "like", "share" and celebrate content. If you have lots of great things to share, great. If you share stuff that the crowd dis-likes, you risk friends "tuning out" or un-friending you. Irrelevant, incessant posting is not good. Focus on quality not quantity.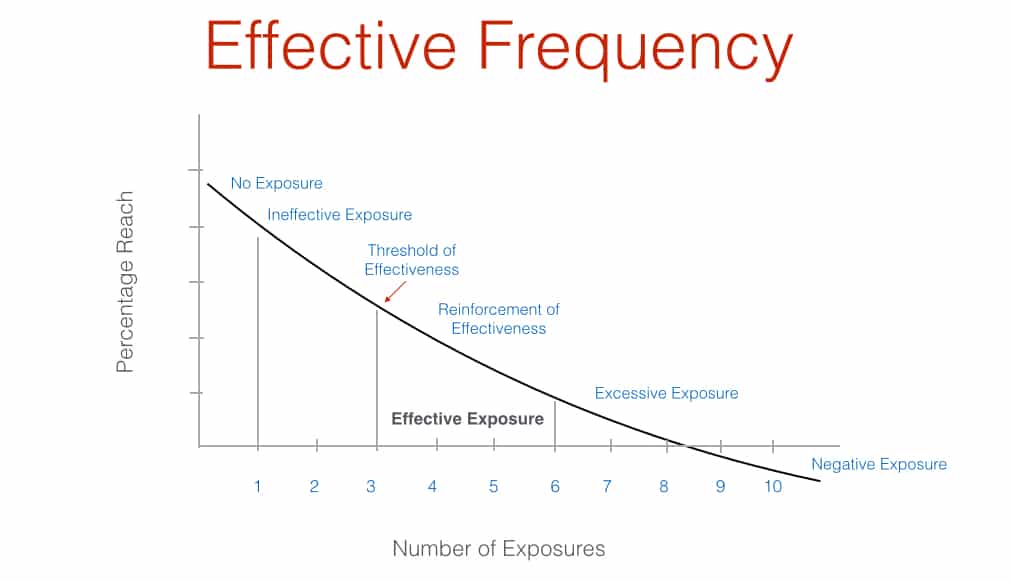 Effective frequency, is the number of times your target audience is exposed to your message in order to break through and reach the market with the core message. Essentially we all consume media passively, that means we are not actively listening to the radio but are driving our car or working at the office. We may be engaging with friends on Facebook while talking to our boss on our smart phones.
Effective frequency levels "break through". When you hear, follow or act on a post, it breaks through. Every medium (TV, Radio, Print, Digital) must first generate high levels of awareness of your campaign messages, then effectively remind your audience of the message when the consumer has a need or interest. Content marketing is all about reaching the Right Person, with the Right Message, on the Right Channel, at the Right Time, on the Right Device.
Photos of friends, family and loved one's are well, priceless. And if you are not trying to market your brand, then this is all well and good. For business, posts on Facebook and all social channels, MUST be really exciting, interesting and likable.
Two to three blog posts a week is good, three even better. Remember, it must be relevant, convey urgency and be important. The best times to post your content on Facebook is from 6 am to 3 pm during the week.  Weekend posts typically have higher levels of engagement although there are not as many people online at this time.  
Follow these content guidelines for optimizing and engaging with your core stakeholders on Facebook:
Micro Posts — sharing content from your website or a digital publication onto Facebook.
Two or three sentences (160 characters).
A strong image (properly cropped, high resolution, add text to reinforce the core message).
One or two hashtags (hashtags help follow threads on a topic or simply highlight what is important).
A call to action (how to learn more, what to find this product, where to go, etc.).
A link that takes your audience to your website and blog (always link your posts to where they can buy now or learn more).

Photos
Don't attach thumbnails, upload photos directly in your post.
Make sure to fit your photo to the 403 x 403 pixel display in the timeline.
Using known models will garner higher engagement.
Images with partial body parts (i.e. hands or feet) generate higher Facebook likes.
Facebook users prefer to see retail products photographed without models, so they can easily depict wearing or owning the product.
Videos
Upload videos directly to Facebook-don't link from You Tube.
In setting select the default image for the video and add text to that image to create a more impactful message.
Likes
Adding emoticons to posts can increase likes by 57%, comments by 33% and shares by 33%.
Make sure the positioning of the "like" button is visible, but not overused or blocking any others.
Say "please", "thank you", and keep it positive. Must of us share uplifting, positive, humorous or happy stories.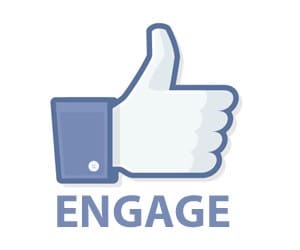 Engagement is the key to growing your business and gaining the loyalty and trust of your consumers.  Facebook is a platform where you are free to be more transparent with your audience than LinkedIn and have longer communications than Twitter.  Take advantage of this with these tips to engage your Facebook audience:
1) Response Rate — strive to follow up on a "like", "comment" or "share" instantly or in an hour or so of the engagement. That may not be plausible, but timely responses generate higher levels of engagement, loyalty and trust.
2) Grow your business and form relationships by liking other company pages, posts and groups (see the 4-1-1 rule).
3) Use #hashtags. This may be the easiest way for people to share and comment, continuing the conversation about a post you've created.  It also has the possibility to make your content go viral.
4) Utilize Facebook ads. They are not expensive and provide great media value, however, you must clearly define what your campaign goals are in order to achieve desired impact and engagement.
5) Ask questions in posts and use polls to gather more information about your audience while also engaging them.
6) Post when your audience is online. Take advantage of the opportunity for highest engagement.
7) Link contests, promotions, event listings, email sign-ups, and custom apps in your posts and status updates.  These are all great gateways to engagement.
8) Be relatable.  Post quotes, customer photos or testimonials that pertain to your business, products, and audience.
9) Observe your competitors. What are they doing that is succeeding or failing?
10) Curate your pages, hide or delete inappropriate posts.
11) Identify leaders, influencers and threads that are viral. Best way to expand your reach is to find a "ripple" with hundreds of likes and ride the wave.
12) Track your progress. Use Facebook Insights to see what types of posts your audience engages with the most.  Adjust your content accordingly to the results of your findings.
It is key that all content you post demands a CTA (call to action). Here are some of the best ways to move the crowd to action:
"Please take a moment to leave your comments or thoughts below."
"For an in-depth look, sign up to download our white paper."
"To get regular updates, sign up for our weekly newsletter."
"Watch this video for a more in-depth look at how this product can help improve your business."
"To get immediate access to this training and all the bonuses, click here."
To learn more check out these great articles on how to growth hack across social media platforms:
Twitter—LinkedIn—Instagram—Pinterest—Google Plus—YouTube
To learn more about digital media contact one of our experts today.
Sources
Bunskoek,Krista. "8 ways to improve you facebook engagement".  Retrieved 6/1/15 from http://www.socialmediaexaminer.com/facebook-fan-engagement-tips/
Hemley, Debbie. "26 ways to engage your fans on facebook".  Retrieved 6/1/15 from
http://www. socialmediaexaminer .com/26-facebook-fan-engagement-tips/
Bradley, Aron. "How to convert website visitors to facebook likes". Retrieved 6/1/15 from http://searchengineland.com/how-to-convert-website-visitors-to-facebook-likes-70545
Photo source: http://www.splashscore.com/24-examples-of-engaging-facebook-posts/
Summary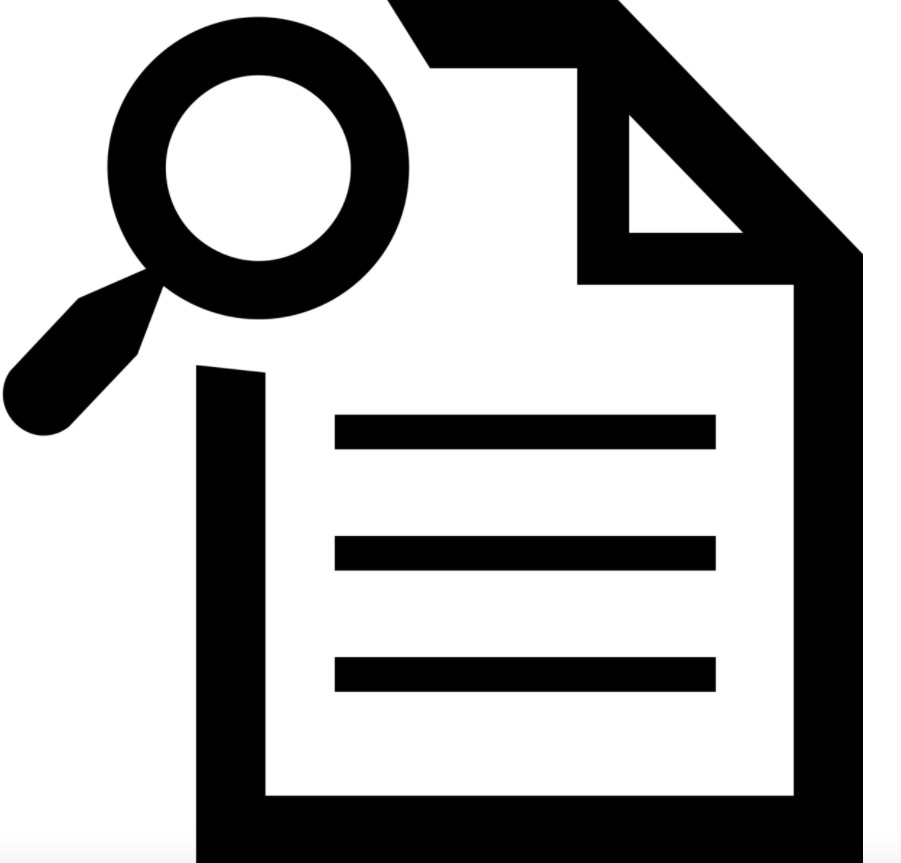 Service Type
Provider Name
Hudson Valley Public Relations
,
31 Mountain Lane
,
Beacon
,
NY
–
12508
,
Telephone No.845-202-7087
Area
Description
Our team works closely with the client, leveraging robust analytic tools — collecting and analyzing data across all integrated media channels to define clear and realistic objectives and strategies for the media planning. All media options are developed to maximize awareness. The best media rates are negotiated to effectively and efficiently reach your target audience.