How Video is Measured – Social Metrics
How Video is Measured — Social Metrics
Special to Hudson Valley Creations by Jalana Fuller, Intern Dutchess Community College 
Television and the way individuals consume media is not what it used to be. Technology has not only influenced how consumers are watching television, but also how video is being measured.
How Nielsen measures Television
The world of advertisement and television are interconnected. Nielsen is constantly monitoring consumer behavior in terms of viewing television, revealing viewer engagement during televised programs and commercial breaks, as well as which programs consumers view the longest. The data that Nielsen gathers allows companies to make calculated plans regarding programming and advertisements for those who tune in.
How Consumers view Media
The majority of Americans are consuming media passively. When scrolling on Facebook or Twitter more often than not consumers will make a mental note of media that they find amusing, but will not actively "like," or "favorite" the content that is being shown. This makes it difficult to measure content. Instead, sites like YouTube are measuring Watch time and Video Audience Retention in order to determine the quality of the content being produced.
Online videos are now being measured in terms of: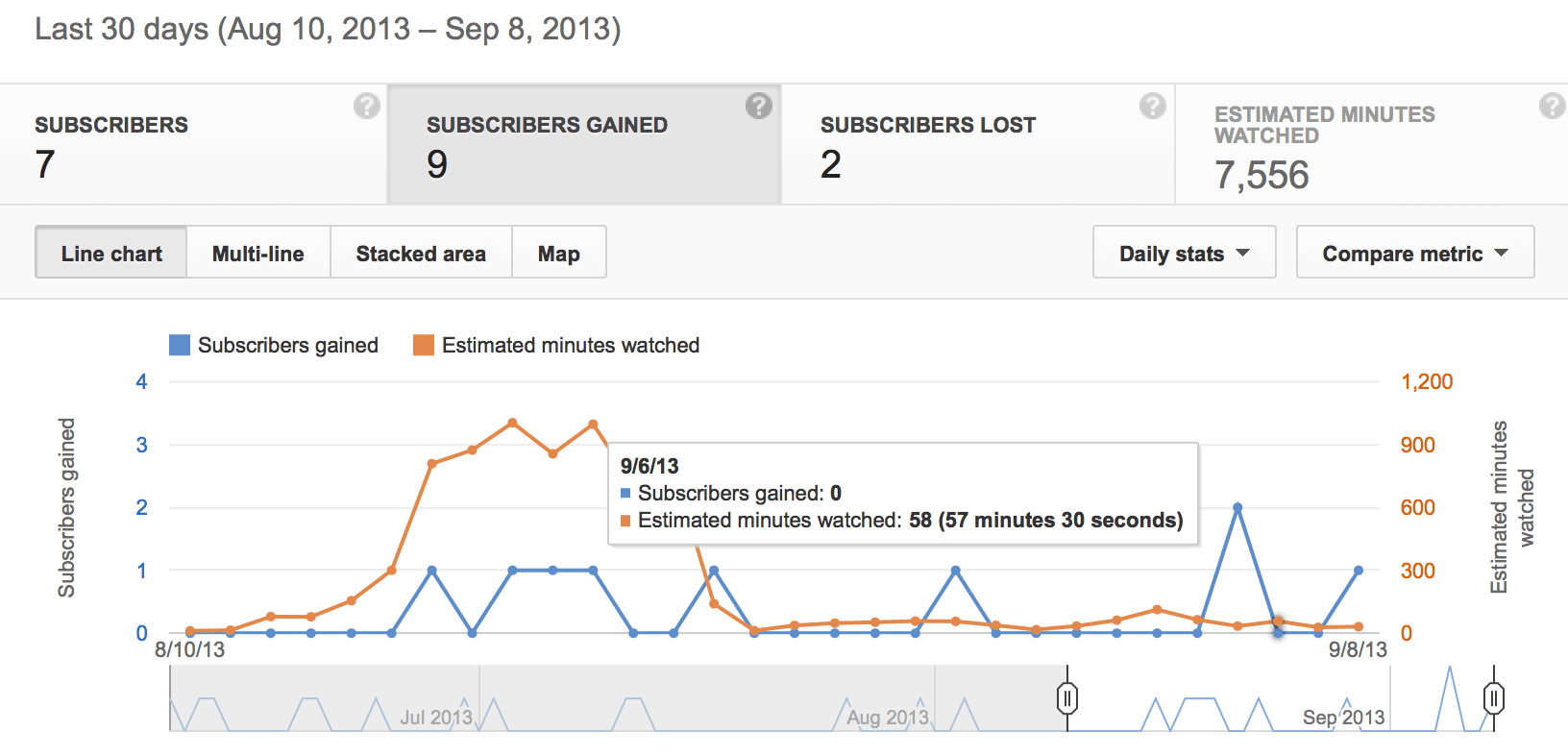 Playthrough Rate. The average length of time a viewer watches a video it before clicking away.
Conversion Rate. The extent to which your video inspires further action, such as generating a new lead or triggering a sale.
Visibility and Viewability. Was the ad actually on the viewable screen, and if so, for how long?
Understanding the consumer and their needs, and maintaining that information is critical when developing a media marketing strategy. This can be done by following these steps:
Step 1. Create a value stream map based on your marketing flow.
Step 2. Analyze each process and ask yourself if it serves any value or purpose to the customer, if not, eliminate it.
Step 3. Identify the constraint in your marketing flow and elevate it,
Step 4. Implement and test new process using the Plan, Do, Check, Act cycle.
Ultimately, it is important to create video content that is informative, yet engaging to consumers.
Give us a call at 845.202.7087 or visit our www.hudsonvalleymedia.com to learn more about digital media.
Sources:
Davidson, Neil. "The most important metrics for measuring online video performance." Retrieved 6/8/15 from http://mwpdigitalmedia.com/blog/the-most-important-metrics-for-measuring-online-video-performance/
Dragon, R. (2012). The DragonSearch Online Marketing Manual. McGraw-Hill.
Nielsen. Retrieved 6/9/15 from http://www.nielsen.com/us/en/solutions/measurement/television.html
Willmott, Don. "In Search of Meaningful Video Metrics: 5 Measurements to Track." Retrieved 6/9/15 from http://www.onlinevideo.net/2014/02/search-meaningful-video-metrics-5-measurements-track/