Social Media Engagement: Easy 1. 2. 3.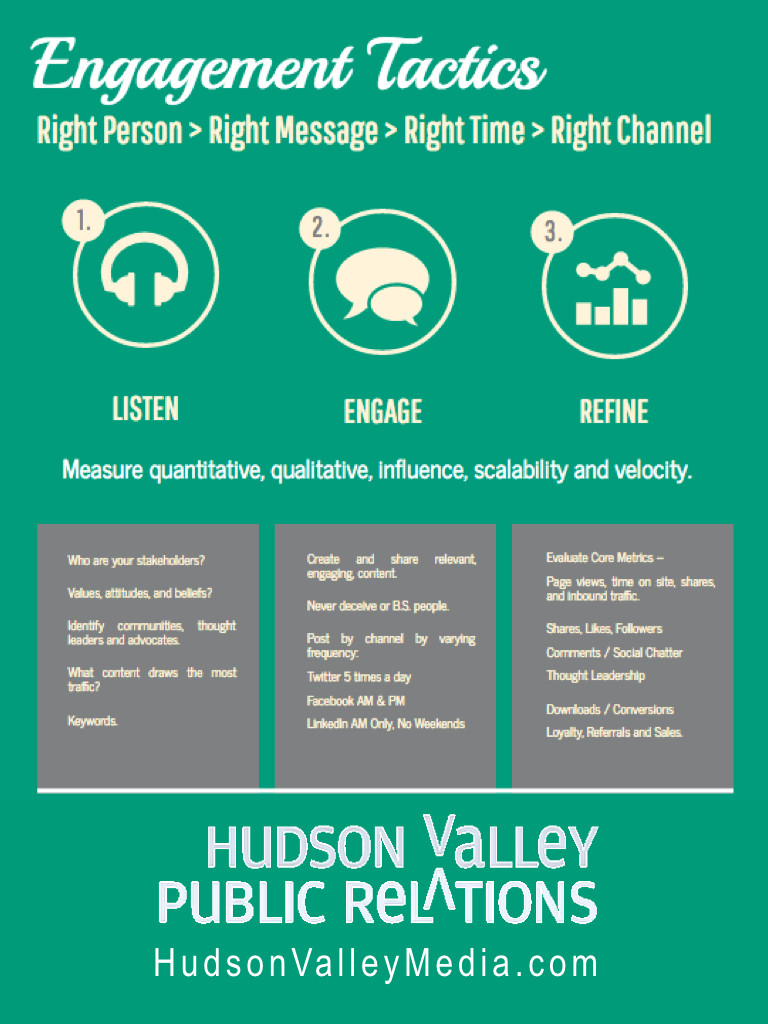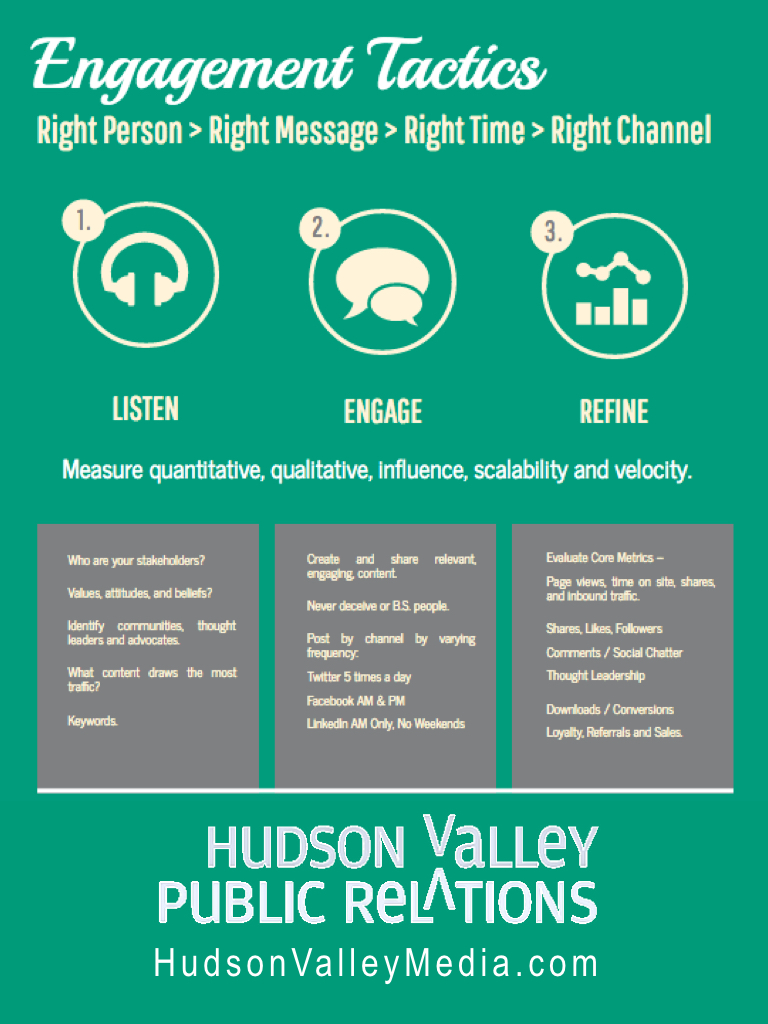 ENGAGEMENT TACTICS
RIGHT PERSON > RIGHT MESSAGE > RIGHT TIME > RIGHT CHANNEL
Measure quantitative, qualitative, influence, scalability and velocity.
1. Listen     2. Engage     3. Refine
Facebook is best on Thursday and Friday
Twitter is good anyday (weekdays best for B2B and weekends best for B2C)
LinkedIn gets maximum exposure on Tuesdays. Wednesdays, and Thursdays
Pinterest is a Saturday evening activity
Instagram is good all week long with Mondays being slightly better
Google+ is best on weekdays
Hudson Valley Public Relations Optimizes Connections — Builds Relationships. 
Source:
Nandagopal, N. Retrieved on July 15th, 2016, http://almostpractical.com/best-time-post-social-media/#more-1948. Best Time To Post On Social Media. Almost Practical.