Energize Engagement. Start including Snapchat in your Marketing Mix
Snapchat is a great way to get your point across in a snap
Special to Hudson Valley Public Relations by Jalana Fuller, Dutchess Community College Intern
Snapchat is a photo-sharing app with an unique and alluring feature, the pictures and videos posted disappear after a certain amount of time. With Snapchat you can adjust the amount of time you want the video or photo to be viewed from five to ten seconds. Although originally intended as an app for younger individuals to share silly pictures with their friends, Snapchat's rise to fame has revealed its potential as a tool in the world of content marketing and advertising. Snapchat offers a personal way for consumers and brands to interact with one another. Businesses who were once oblivious to how Snapchat operated have now use it to their full advantage.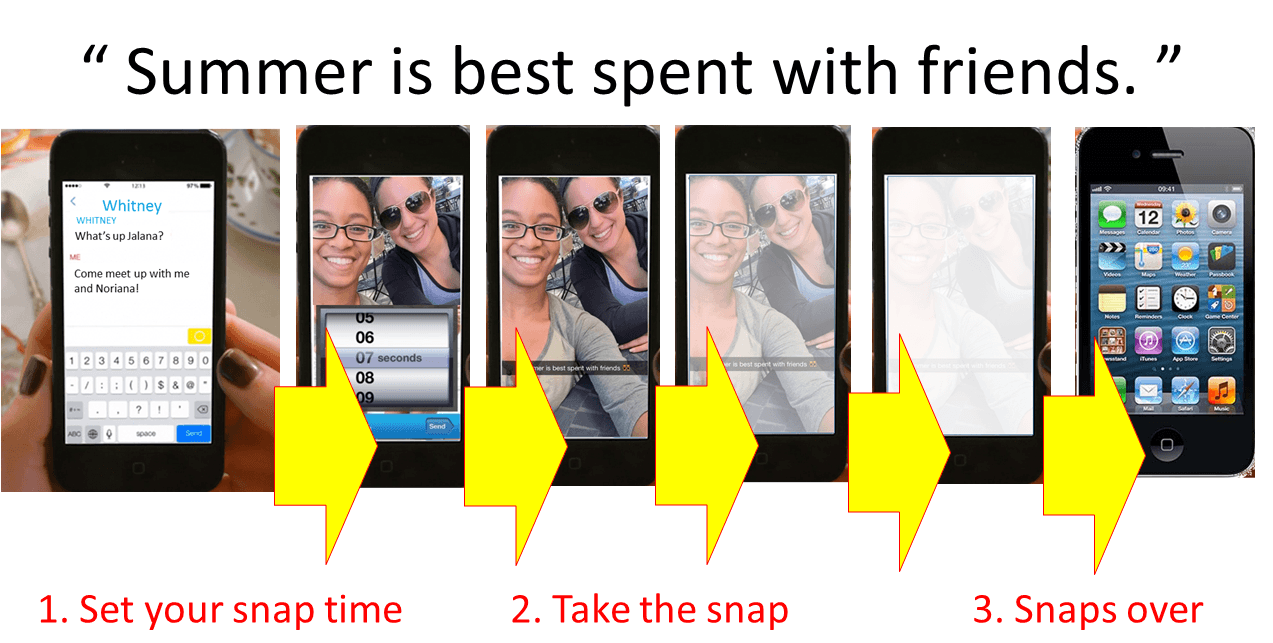 Snapchat is an ideal platform to message important content socially.
Why Snapchat is good for your business
Gain Awareness. Snapchat is what it is current at the moment. Put your brand on the map and attract a different demographic.
Brand Recognition. Snapchat is a photo-sharing service. Showcase your brand logo and photos to create a memorable and impactful impression on your consumer base.
Embrace the Selfie. Selfies are a great way to generate engagement with you consumer's.
Utilize all Social Media. Keep your consumers engaged by leveraging all of your other social media platforms to extend reach and awareness about your photos or videos on Snapchat.

Offer Exclusives. Offering an exclusive deal for those who follow you on Snapchat is all it takes to have consumers running to your stores and is also a good tactic to gain followers.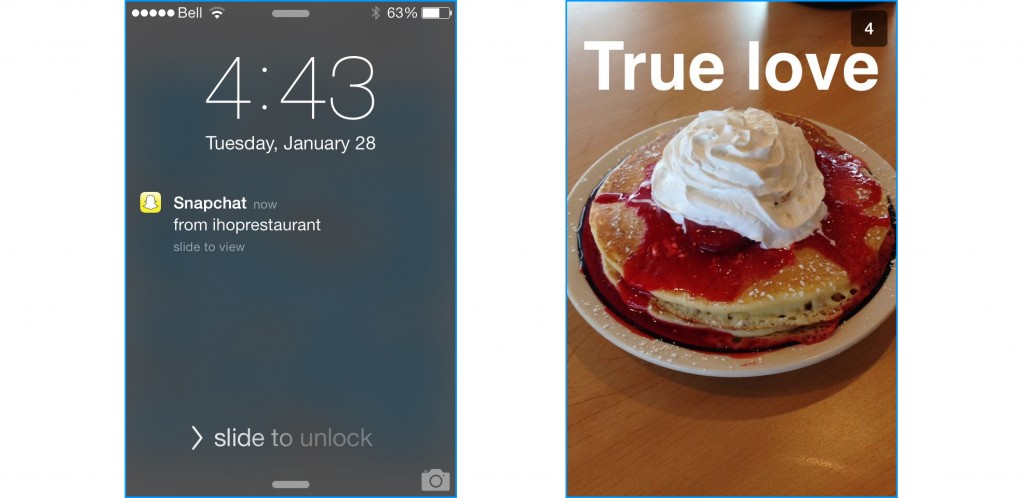 The International House of Pancakes developed a clever photo opportunity to engage customers in just a few seconds, creating a lasting impression in their mind-set.
It has become increasingly difficult to break through and reach consumers in this high-tech, on demand, mobile world.  Snapchat is an excellent social media platform to capture your consumer's attention using sight, sound, and motion.
What to include on Snapchat:
Brand Specific Content. Companies will post pictures of people using their brands, or will post videos of their upcoming promotions to keep the consumer wanting more.
Behind the Scenes Content. Transport your audience behind the scenes for an exclusive VIP experience to engage and celebrate the brand experience.
Promotional Sales. Posting pictures of promotional codes and sales will leave consumers feeling like they have won, and will increase sales.
Photos and videos are an effective way to excite and engage consumers. Visual Marketing is key. Give your brand a boost and start including Snapchat in your content marketing mix to heighten brand awareness.
For more information on content marketing visit www.hudsonvalleypublicrelations.com or give us a call at 845.702.6226 .
Sources
PhotoSource from http://www.socialmediatoday.com/content/ultimate-marketing-guide-using-snapchat-business
Semrush Blog, "How to Use Snapchat to Market for your Business" Retrieved 7/14/15 from http://www.semrush.com/blog/how-to-use-snapchat-to-market-for-your-business/
Social Media Today. "The Ultimate Marketing Guide to Using Snapchat for Business" Retrieved 7/14/15 from http://www.socialmediatoday.com/content/ultimate-marketing-guide-using-snapchat-business