Engage with your Consumers, Add Gaming into the Market Mix
Engage with your Brand Ambassadors with Online Gaming
Special to Hudson Valley Public Relations by Frank Morello, Intern Marist College
Over the past decade, gaming has grown to exponential heights, going from a niche market to a household activity, something that both children and adults alike take part in. This is partly due to things like the recent success of Nintendo's Wii system, as well as gaming's foray into the smartphone world through apps.
Gaming is now something that mostly everyone partakes in daily, whether it's sitting down on your couch and playing Call of Duty with some friends, or opening up Candy Crush on your iPhone and tapping away for 15 minutes during your morning commute.
Marketers have been quick to see the very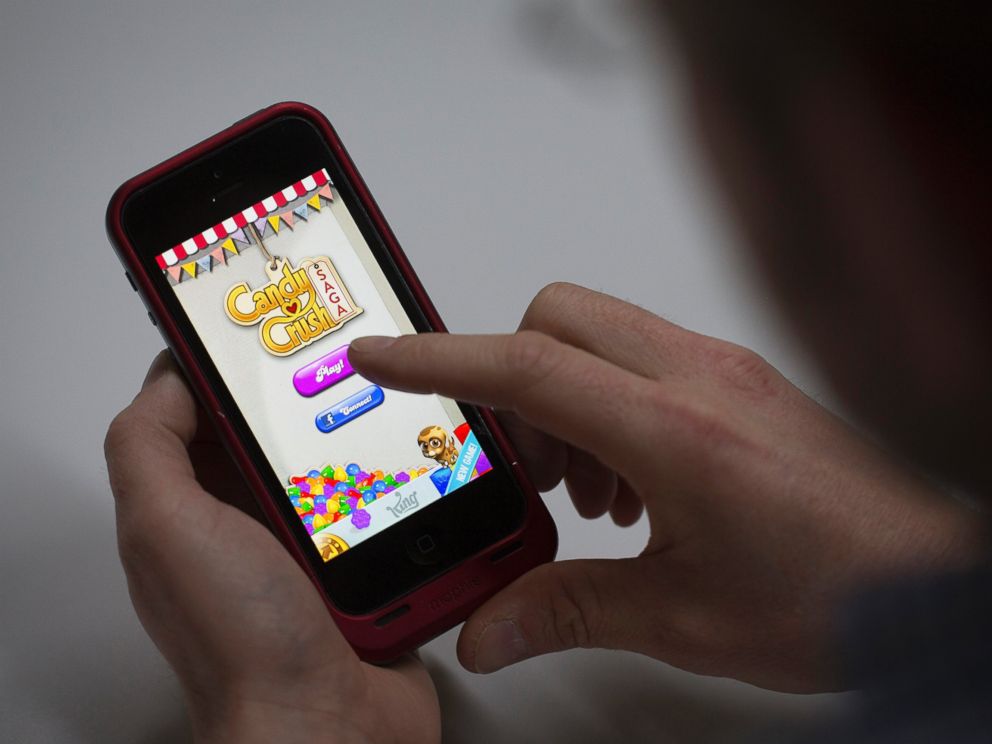 apparent opportunities in using gaming as a marketing tool. With its nearly universal appeal gaming is something that can be used to reach all kinds of people, all across the globe.
Mobile gaming is by far the most popular form of gaming, with millions of apps offering fun, bite sized gaming fun to the millions of smartphone owners all across the globe. Mobile games are generally cheap to make, free to distribute and have shown their ability to promote products and services effectively time and time again.
Advertising-based video games, also referred to as "advergames" in the industry, have been used by companies to market their brands since as long as video games have existed. Advergames started out far before the Internet, and were normally distributed for free on floppy disks or CDs.
The main goals of these advergames were to do one of two things:
To Promote Incentives that Drive Responses
And to Deliver Awareness to the Customer.
Due to these goals, advergames were normally distributed from the company direct via the mail, more often than not by having the customer mail in UPC codes from the product being advertised. This created a response function, giving the customer the incentive to both purchase the product and take the necessary steps to obtain the game. As a result of this response function, customers would then receive a game whose main function was to promote and remind them of a product, while also offering free entertainment. These incentives work best with loyal consumers who identify with the brand and are repeat customers.
Some of the earliest examples of advergames can be seen in a partnership between Mattel's M Network division and Kraft Foods when they joined forces to create the "Kool-Aid Man" video game for the Atari 2600 system in 1983. Intended to promote Kool-Aid, buyers of the product could mail in UPC symbols from Kool-Aid containers in order to receive the game. It was later available for retail purchase. Kraft made use of the crossover in audience between people who drank Kool-Aid and video game players, and used this to further market their product. The game fundamentally functioned as an interactive advertisement, in which players could control the Kool-Aid mascot through various levels.
Other companies that created similar mail-in advergames were Coca-Cola, Samsung, Taco Bell and Chef Boyardee. As the popularity of advergames grew, so did their methods of distribution. Finding a free advergame in a cereal box was commonplace in the 90s, and would either be used to promote the cereal itself or whatever current partnership the cereal had at the time. One of the most popular CD-ROM cereal games was "Chex Quest", a game distributed with boxes of Chex cereal in 1996. Featuring gameplay very similar to the popular computer game "Doom", "Chex Quest" was a massive success for both fans and critics alike, even ushering in two sequels. Of course, the main goal of Chex Quest" was to promote the cereal brand, which it did very effectively.
Other Examples of Effective Advertising Video Games
Burger King started selling three different "King Games" at their restaurants for an additional $3.99 for the Xbox and Xbox 360 systems. The games were a massive hit, selling over 3.2 millions copies in the US and Canada alone, making it the highest selling game of the 2006 holiday season.
Doritos released multiple free Doritos based games through the Xbox Live service to promote their product. The game was downloaded 1.4 millions times in it's first month of release.
Kim Kardashian teamed up with mobile app developer Glu Mobile to create the mobile game "Kim Kardashian: Hollywood" for iPhone and Android. The game, while intended to promote Kardashian's television show and various brands, also made $1.6 million in it's first five days of release through micro-transactions
Sport-based video games like "Madden NFL" and "MLB: The Show" market professional sport leagues, teams and players
Coca-Cola's mobile game "Crabs and Penguins" was designed with the idea to keep customers engaged for a long time. This mobile app allows players to unlock levels and become engrossed in a story, all with Coca-Cola branding throughout. Users are constantly reminded of the Coca-Cola brand while playing the game, truly combining awareness with engagement. Coca-Cola is a great example of a company who has done an excellent job creating branded games, like they did with their My Beatmaker app for the Olympic games. These games all reinforce the brand while creating an engaging, emotional connection with their target audience. Many other companies have joined Coke in creating branded gaming content for the mobile market, reaching their target market directly through something they love.
Advertising-based video gaming is a massive industry in itself, with the sector reaching over $207 million in 2007, and expected growth to be up to $350 million by this year. Nearly every big company now-a-days has a mobile game feature their brand on the Apple App Store or Google Play Store for smartphones. Coca-Cola offers "Coca-Cola Freestyle", Verizon has the "Verizon Soccer Challenge" and HBO has a game for their "True Blood series". These are just a few examples of branded games that are common today. The benefits of creating advertising through games is very clear, and as the industry moves towards a cheaper, more mobile future the barrier to entry in decreasing drastically.
Companies who want to market their products in an interesting way while building goodwill with their customers should definitely look into advergames as a way to do just that.
References:
Kuo A, Rice D. Catch and Shoot: The Influence of Advergame Mechanics on Preference Formation. Psychology & Marketing [serial online]. February 2015;32(2):162-172. Available from: Business Source Premier, Ipswich, MA. Accessed March 27, 2015.
Campenelli, Melissa. "eMarketer: In-Game Advertising Spending To Reach $650 million in 2012". Online Marketing Strategies and Tactics. Retrieved from http://www.emarketingandcommerce.com/article/emarketer-game-advertising-spending-reach-650-million-2012/1
Burke, Adrienne. "Even Small Brands Can Use Game Apps To Engage Customers". Yahoo Small Business Investor. Retrieved from https://smallbusiness.yahoo.com/advisor/blogs/profit-minded/even-small-brands-game-apps-engage-customers-215648712.html
Goh, Khim-Yong, and Jerry Wenjie Ping. "Engaging Consumers with Advergames: An Experimental Evaluation of Interactivity, Fit and Expectancy." Journal of the Association for Information Systems 15.7 (2014): 388-421. ProQuest. Web. 1 Apr. 2015.
Photo source: http://www.cheatcc.com/imagesfeatures/advergames.jpg